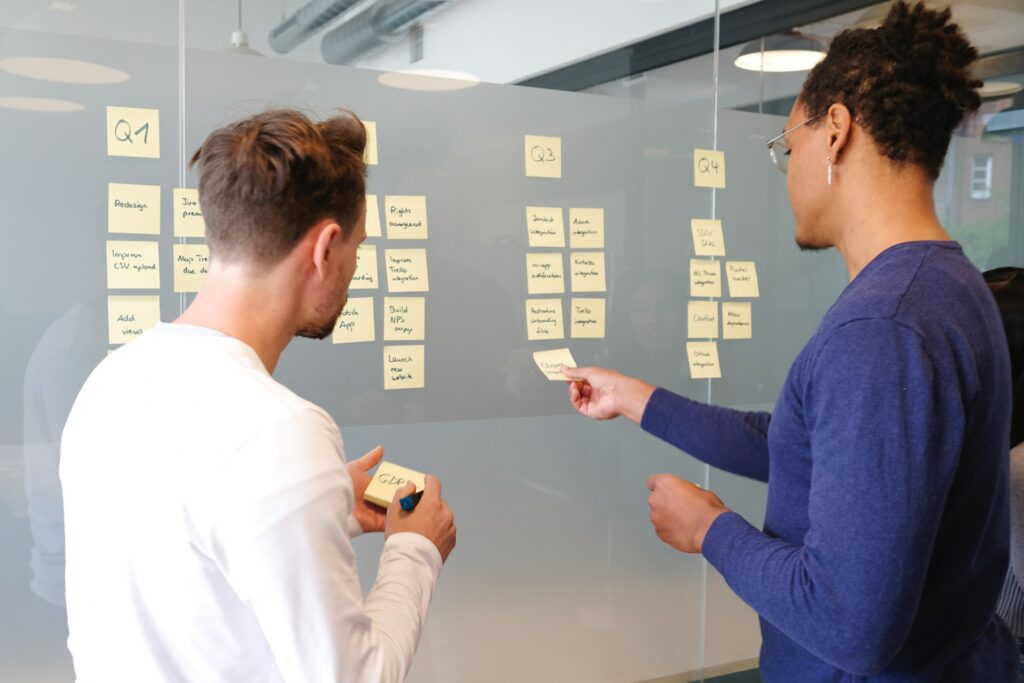 Whether you are a solopreneur or managing a whole team, three key things will help you improve your productivity and optimize your workflow.
Know what needs to be done. If you know your goal, you are already a step ahead.
Define the best way to get it done – you should gather your team and decide what the next steps are and what track you will follow.
Communicate with your team – no matter what you do; you should always listen to your team. The team members might have some fresh ideas that will help your cause immensely.
Tip #1 – Embrace the change
Workflow is something that every business, no matter large or small, must have. It's an essential thing that helps companies run efficiently. Every process should have a workflow attached to it, and even if your workflow is already established, it's always a good idea to ask: Is my company's workflow optimized? The answer is almost always "no" since something new needs to be done.
According to Forbes, businesses lose between 20-30% of their revenue annually because of a lack of productivity. If your company falls under that category, don't think that you can get away with another year of mismanaged workflows: it takes time and effort to optimize work processes, but it's well worth your time.
Tip #2 – Be patient during the process
We all want things to happen overnight. Unfortunately, restructuring a company is a challenging task. The bigger the company, the slower the transition. Workflow optimization is impossible unless certain conditions are met, such as:
Starting from scratch
Using the right tools
Listening to your employees
All of these factors are time-consuming. Many companies are entirely chaotic, and their employees are burning out. The systems are a mess, and everything, in general, is not OK. However, they keep on going because of one thing – fear of starting from zero.
You can't compare new phones with refurbished ones. The same goes for workflows. That is why you need to be patient in the process, and you will be rewarded.
Tip #3 Make your employees aware of your intent
Team members are the most crucial aspect of any company, and they deserve to be a part of — or at least have a say in — the decisions that affect their lives. Communicating plans to your employees can help foster trust, reduce anxiety and increase productivity.
Asking your colleagues is the easiest way to manage your employees' workload. Making them feel like they're part of the team will help them remain productive under pressure and will lessen their stress — leading to a better work environment for everyone.
Tip #4 – Find a way to automate your workflows
Now that everyone is connected and you can accomplish everything you need to do in a day from the outside, you're probably not spending as much time on manual work. However, your workflows still need to be optimized to use the limited time you have for doing tasks — each moment is precious. Fortunately, there are plenty of tools and apps that can make your life easier and free up more of that time.
In this Article, we mention some of the essential features that such software should have.
Tip #5 Hire a professional to set up your workflows
Many people know what they do when it comes to their company, but not how they do it. It is especially true for the upper-level management that can't always see the big picture. Employees who want to improve their business need to know how each department functions as part of the whole. A 360-degree assessment of their company can provide insight and help them identify growth areas and focus on stakeholders for some positive communication.
That's why it's crucial to invite someone external to help you look at problems from a new perspective. An expert in your field who has no borders and thinks of the bigger picture is what will move your business forward.