At LogiCore Tech, we understand the importance of integrating your business systems in order to streamline operations and improve productivity. That's why we specialize in integrations with ClickUp, the powerful project management tool. To date, we have completed more than 5000 integrations with ClickUp for our clients using Make and/or Python, and we have the expertise to help your business do the same.
Our team of experienced professionals has a deep understanding of the ClickUp platform and the capabilities of Make and Python. We are able to integrate various systems such as CRM, email marketing, accounting, and more to make sure that your business is running smoothly. We can also automate repetitive tasks, which will save you time and increase your team's productivity.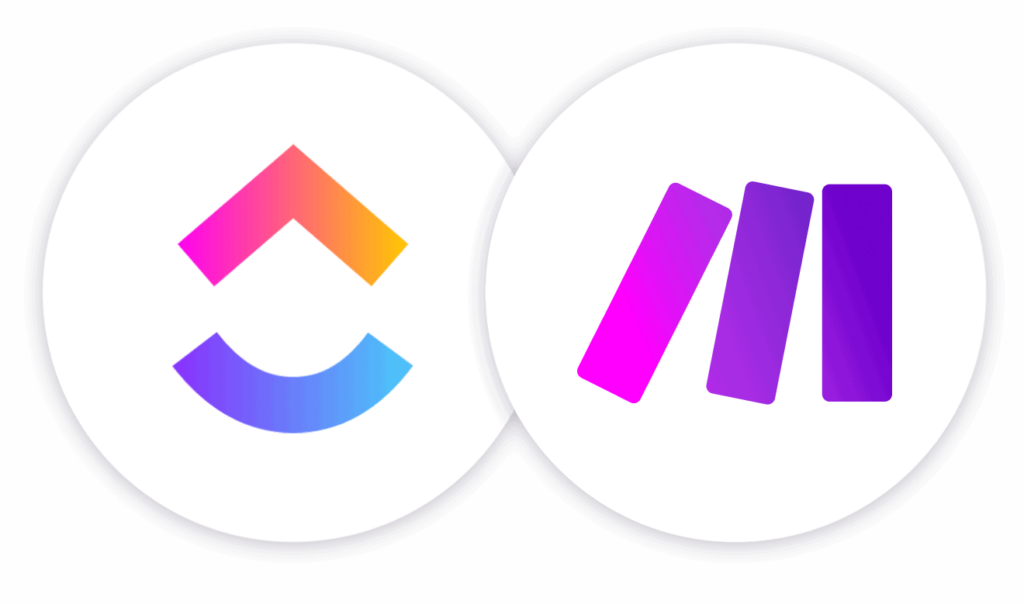 At LogiCore Tech, we pride ourselves on our ability to understand the specific needs of our clients and deliver results that exceed their expectations. We will work closely with you to understand your unique needs and provide personalized solutions that are tailored to your business. Whether you need help integrating various systems, building a custom application, or optimizing your workflow with ClickUp, we've got you covered.


Don't settle for anything less than the best. Choose LogiCore Tech for your ClickUp integrations and experience the benefits of streamlined operations and increased productivity. Contact us today to learn more about our services and how we can help your business succeed.
If you have a specific flow you are trying to automate, get in touch now and we will quote you for it. Schedule a
call
.
Check out our range of services below or
the combined packages we offer:
You are good with ClickUp, but just need a professional set up
If you need to bring all your platforms together and avoid manual work
We work with businesses of any size and complexity - from start-ups to enterprises