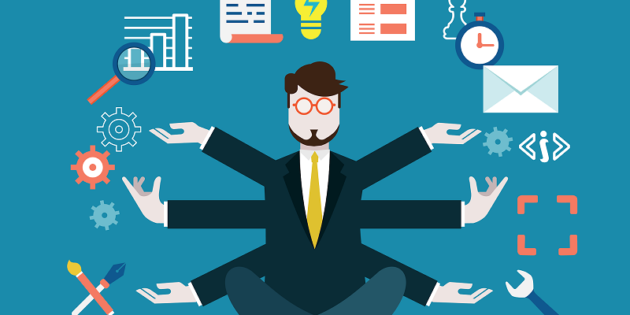 Why Business Process Automation is a must for Every Company and Why You Need An Automation Strategy in 2022
Automation in business: Why it matters and why your Organization needs it.
First let me start with "What is automation and why is it used? ". Nowadays Automation is becoming an integral part of our life. Whether it is about business, education or our personal day to day tasks, there is always something for which we're dependent on automation.
For those who don't know about automation – Automation is the creation and application of technologies to produce and deliver goods and services with minimal human intervention. The implementation of automation technologies, techniques and processes improve the efficiency, reliability and speed of many tasks that were previously performed by humans. Things such as electronic devices, machines and even robots are used to automate tasks that used to be completed by humans. Advance in software, machine learning and robotics are quickly making it possible for companies to accomplish more with fewer workers.
Workplace Automation is everywhere and it's not just about Robots.
Automation is a broad concept that applies to modern workplaces in more ways than the obvious.
Workplace Automation is widely available often taking the form of software tools in commonly used programs. There is scope for gather automation in almost any business, across all industries. Automation won't replace people but it will free them from performing mundane and repetitive tasks. The article is for business owners keen to know how workplace Automation could benefit their business by freeing up resources and improving consistency.
According to Townes, by automating repetitive business processes, employees are freed up for tasks that are more valuable than those that can be completed by machines.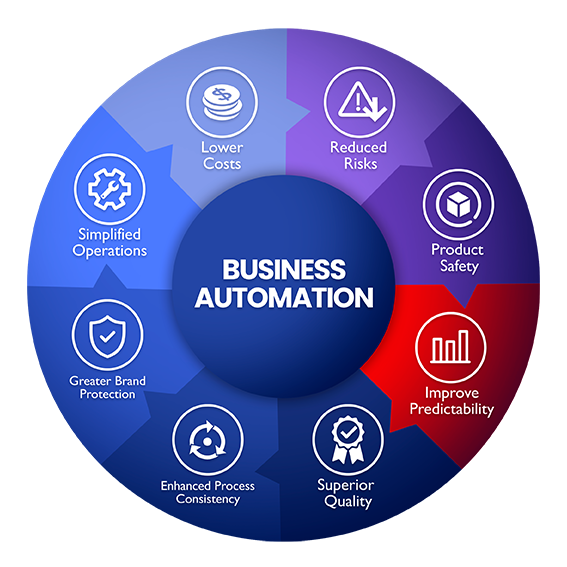 These are some of the ways in which workplace automation is already being adopted by forward-thinking companies:
Email marketing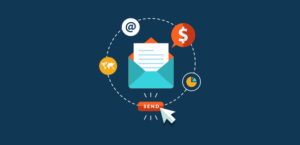 Many small business owners already use at least one form of automation: email marketing. Companies like Make (formerly Integromat) and ClickUp offer software that allows users to tailor the parameters of their email marketing campaign to their liking and then set it to run automatically. You can learn more about these platforms' automation abilities in our website.
Talent acquisition and Hiring
Automation is making inroads in talent acquisition and employee recruitment. For human resources departments, automating processes like tracking down potential candidates and scheduling interviews frees up time for workers to determine who is the best fit for their organization.
Customer service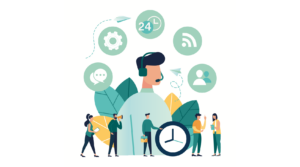 Customer service departments are also getting an automation makeover with the introduction of tools like chatbots and automated text message marketing solutions. These consumer-facing tools automate typical customer service interactions by answering common inquiries immediately. They only refer customers to a representative when the chatbot is insufficient for handling their needs.
Sales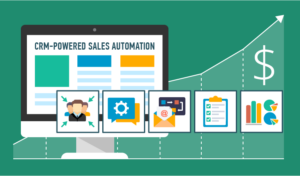 An algorithm will never be able to take a client out for coffee or negotiate a deal as effectively as a trained salesperson. Yet automation can free up time for these human-centric interactions, since McKinsey estimates that a third of all sales tasks can be automated.1
Here are some examples of those tasks.
Searching leads: Predicting when customers might benefit from being contacted
Invoicing: Checking credit, and invoicing new and existing clients
Processing orders: Order processing, stock management and upselling queries
Tracking shipments: Dispatch, delivery, and return notifications; payment and refund acknowledgments
Managing clients: Account management, including regular check-in emails
Human resources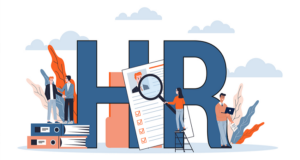 Given the predictable and repetitive nature of HR duties – like payroll and timesheets – digitization can transform the efficiency of a department. By reducing mistakes caused by human error, such as an HR employee forgetting to update submitted timesheets, it's possible to automate performance management, paid holidays and absenteeism record keeping.
Software can raise flags if quotas are reached or missed, while maintaining accurate records updated in real time. There are even utilities that automate onboarding using Google forms, including prewritten emails, event scheduling and the distribution of training materials. Automatic for the people.
The future of Automation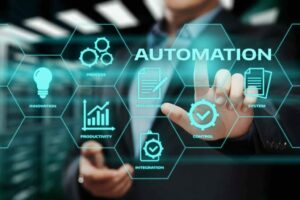 Opportunities to automate common workplace processes are everywhere, which is why automation is becoming a common element of every business. This includes providing good customer service, streamlining the hiring process or managing marketing campaigns more efficiently. As technology improves, more tasks will become suitable for automation. The steady march of workplace automation has prompted discussion about the future of a fully automated economy. Efficiency, convenience and profitability top the list, but so too do concerns about the fate of workers whose jobs are automated out of existence. There are several proposals to support those displaced in an increasingly automated world, such as retraining programs or a universal basic income. When it comes to supporting those left behind in an automated economy, there are more questions than answers, with many competing perspectives.
Automating processes saves time and allows resources to be diverted elsewhere. It means companies can remain smaller and more agile.
Increased efficiency, productivity and lower costs all translate to healthier profit margins for businesses – both small and large. The extent to which automation transforms the economy at large remains to be seen, but it appears inevitable that we're headed toward a future of more automation.
What this means for businesses, workers and consumers will be the subject of huge debate moving forward. One thing seems certain, however: If it can be automated, it will be.
References:
1. https://www.mckinsey.com/business-functions/growth-marketing-and-sales/our-insights/sales-automation-the-key-to-boosting-revenue-and-reducing-costs